the candid millennial
candid conversations about all the things: life, entrepreneurship, career, anxiety and finding fashion to fit your figure.
Latest Post
Shop My Instagram
let's get candid.
Hey gorgeous, welcome to The Candid Millennial! This is a place where we're going to be honest and real about life as millennial women. Let's start here: life isn't so simple these days. Between wanting to make the money we deserve, raise a family, all while looking good and feeling good, life can feel overwhelming. My name is Mary and I am passionate about inspiring YOU: the modern millennial woman, to chase your dreams, live your best life, overcome anxiety and dress your best while learning to love yourself! 

Happy Holiday Season!! It's literally the most wonderful time of the year. And that means getting some cool new gifts to celebrate another successful year under our belts!
I created this gift guide for my fellow boss babes and/or entrepreneurial women that are looking for a gift for a friend, loved one, or yourself. Because let's be real, half the fun of shopping is finding something for yourself.
Today I'm sharing some of my FAVORITE products that I use literally every day, and they are all perfect for women on the go who work hard and push themselves to the limit.
SWEAT
In my opinion, a big part of being successful and driven is the desire to be physically fit. If your body is fit, your mind is fit. So let's start here:

This bag was given as an engagement gift by one of my beautiful bridesmaids, and to say I'm obsessed is an understatement. Not only does this bag look good, but it also holds everything I need to get ready at the gym after a sweaty AM workout. Did I mention it comes with a shoe bag?
Price: Under $200

I got a pair of these babies 2 years ago and they are still going strong. I need to jam out while working out and to stay motivated, and these headphones are the absolute best for workouts. I might ask for a new color this year just to change things up, and I currently have them in white. I love doing cardio and weights at the gym and they have been super durable to my sweaty workouts. I wipe them with a damp towel at the end of each workout to keep them in top condition.
Price: Under $200
WERK
Since most of the days are spent working and making money moves, I wanted to include two of my favorite products I use daily.

Wow, I wasn't sure if I'd have a use for these when I first heard about them, but I made the splurge earlier this year and I use them literally every day. I have to get on phone calls multiple times a day, sometimes all day, and having a wireless earbud to speak into vs holding the phone up to my ear or dealing with the standard wired headphones is a serious game-changer. Talk about major productivity. I love multi-tasking and whoever keeps knocking it probably just isn't that good at it 😉 Plus it's a great way to chat with a friend when doing laundry or taking the dogs on a walk.
Price: Under $200

I don't know about you, but I'm trying to avoid carpel tunnel and/or arthritis before I'm 30. Yes, it's no secret we are ALL addicted to our phones. And our thumbs are paying for it. If you have a pop socket on your phone, it takes much of the weight off your thumb and helps you have a stronger grip on your phone. So write all the emails, take all the selfies and don't worry about it. Plus this pop socket comes with a wallet to hold your ID and credit card, so it's a win-win!
Price: Under $30
CHILL
While chasing our dreams is fun and all, it can also be stressful as hell. So it's important to take a moment for ourselves and chill TF out.

After a long day of work, sometimes a hot bath and glass of wine is in the books. Let your stress and anxiety dissolve into the darkness of the tie-dye water. If you haven't tried a CBD bath bomb yet, you are missing out on the most relaxing bath of your life. I'm not exaggerating. The water is silky smooth and the CBD helps relax your muscles.
Price: 25% off using code "TCM25"

If you aren't in the mood for a hot bath, then opt for a Netflix and chill night with these Vegan CBD gummies. Not only do they taste good, but animal lovers can now rejoice as this gummy has NO gelatin or animal products. Get your zen on with no guilt. Take 1-3 gummies and within 20-30 minutes you'll feel your stress and anxiety melt away. I take these daily, and I'm obsessed.
Price: 25% off using code "TCM25"
Share this post with a friend by copying the link above and sending them a text or email. I hope you enjoyed my selections, tag me in anything you buy so I can see you enjoyed this post! Until next time, XXXO ~Mary
NEW FREEBIE:
PLAN & LAUNCH Series Phase 1: Planning Your Dream Business
This one is for my entrepreneurial babes. I'm sharing valuable insight on how to PLAN the launch of your business. This FREE workbook includes the essentials:
Research: idea validation + podcasts, blogs and influencers that have tons of FREE content to help you build your business

Budget: how to develop a budget for your new business and project sales, revenue and profit.

Formation: from filing an LLC, hiring an attorney to building the website, I've got you covered.
fashion philosophy.
I'm doing something I've been told not to do, which is combining several categories in one blog! #Guilty
While we talk about all things related to career and growth, the outfits in my posts are strategically chosen based on the topic.
To shop any of the outfits in my blog posts or Instagram, find me on LikeToKnowIt where I have linked these fabulous pieces! 
When it comes to clothes, finding outfits that flatter my figure has been a struggle for most of my life!
At 5'5″, I'm not petite, tall, or plus size. I'm blessed with a booty and short torso. After realizing I wasn't the only woman who faces this challenge, I wanted to do something about it!
I genuinely want to help YOU – the woman who also struggles with finding cute outfits that flatter your beautiful, hourglass-shaped body. 
Get instant notifications to your inbox when I post a new outfit by subscribing here. To see my latest outfits, click here. Download my FREE E-book on how to dress your ass(ets) below!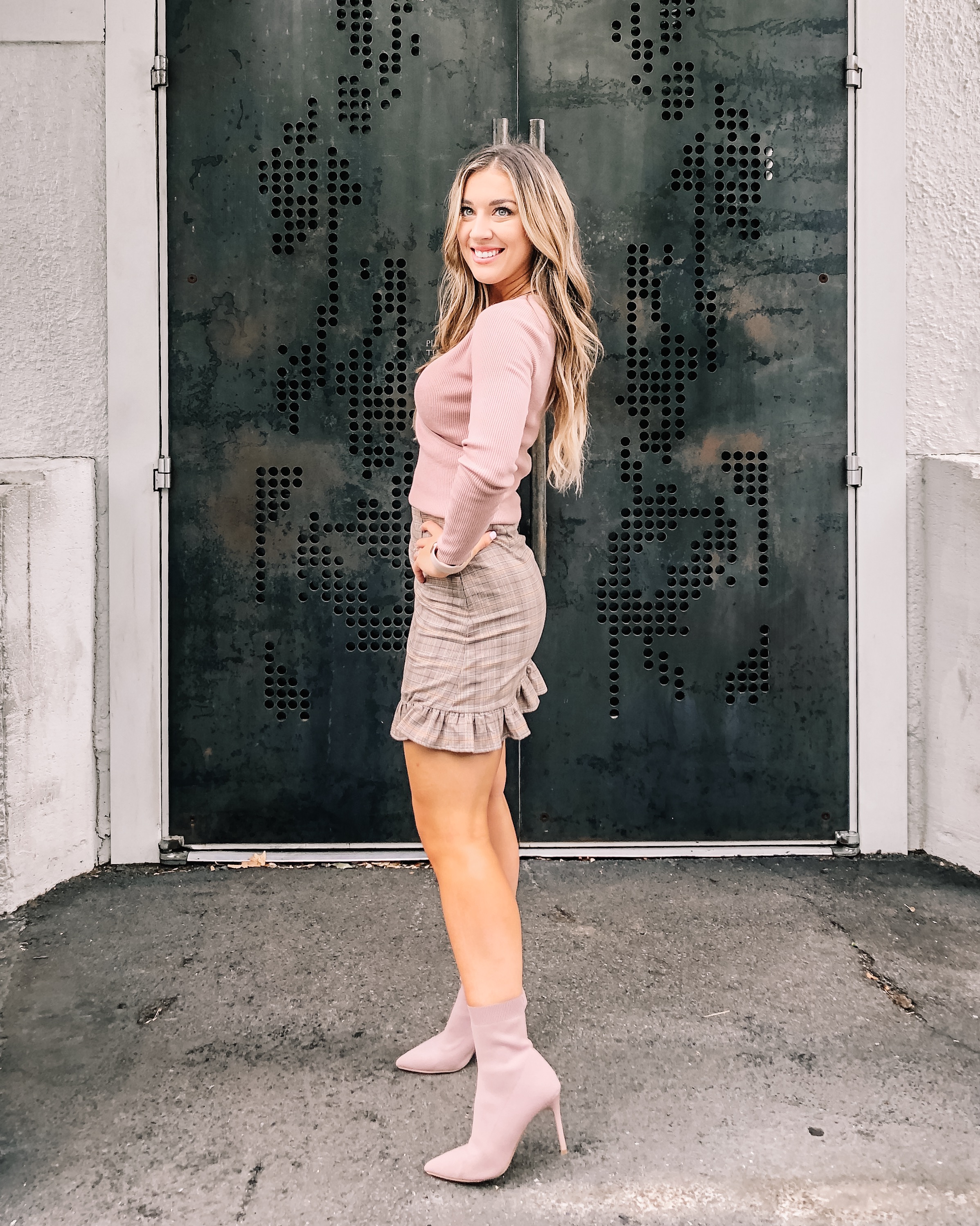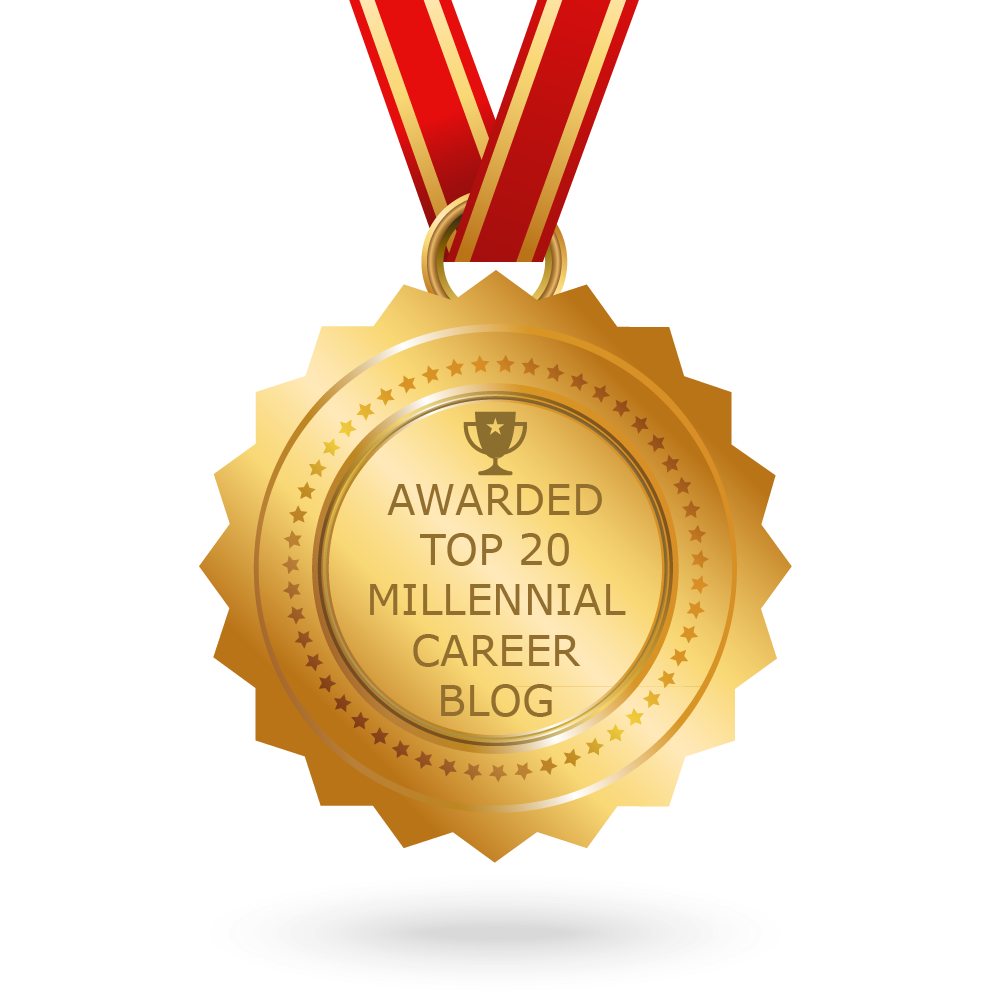 Outfit Inspo
Follow me at @TheCandidMillennial to see my latest outfit selections from my favorite stores.
You can follow on your Instagram app or click here to instantly see my profile!