The Candid Millennial
A lifestyle blog for motivated, beautiful & badass millennial women.
Latest Post
FREE E-Book
So glad you're here.
Hey babe, & welcome to The Candid Millennial! My name is Mary and I am passionate about inspiring the modern woman in finding beauty in the booty and simply loving herself! Aside from sharing outfits that flatter your gorgeous shape, I share my experiences in career, travel, fitness, beauty, & more!

Happy Labor Day my loves! Sorry I've been MIA since June. I started a new job and 100% of my focus has shifted to learning how to succeed in sales. More to come later this year! After the devastation from Hurricane Harvey was revealed, I felt it was my duty as a blogger to get a message out about how people in Dallas can help. 
Our hearts sank last week whenever category 4 hurricane Harvey hit our beloved Houston. Images and videos of the devastation continue to pour in as our state has come together to pick up the pieces. While a natural disaster is never easy, members of communities all around didn't hesitate in helping each other out. During a time of scary and sometimes violent disagreements, radical racism and political madness, it seems most people were able to put their opinions aside as we were forced to come together and get through this as One.
We have just begun our recovery efforts, and we have a long ways to go. If you haven't found the right avenue to volunteer with or donate to, I hope to provide several options to suit any of your philanthropic desires. Houston needs us for months to come. I decided to donate money because right now I have barely enough time to wash my hair, so I simply encourage ya'll to just do what you can.
Not into people? Help the dogs! Not into giving away money? Volunteer! Wish you had a full understanding of where your donation was going? Give supplies instead of money. Honestly, there's something for everyone and it's important that in times of need, we ALL step up to the plate and contribute. Every effort counts.
*Spread the news about how to give back by hashtagging all social media posts: #TexasStrong #TexansHelpingTexans #HoustonStrong #HarveyRelief
Fashion philosophy.
I've struggled with finding clothes that flatter my figure for my ENTIRE life! Sometimes my "usual" size is too small, and other times it's too big.
What's even more challenging, is finding a dress that fits me all the way around (without being too short in the back and too long in the front).  After learning I wasn't the only woman who faces this challenge, I wanted to do something about it!
My goal with TCM is to take the guesswork out of shopping for clothes and eliminate disappointment after trying on clothes at stores for HOURS and leaving with nothing.
I genuinely want to help YOU – the woman who also struggles with finding cute outfits that flatter your beautiful body. 
Every outfit I post about on Instagram or on this blog is built to flatter the hourglass figure or pear-shaped woman. 
Get instant notifications to your inbox when I post a new outfit by subscribing here. To see my latest outfits, click here. Download my FREE E-book on how to dress your ass(ets) below!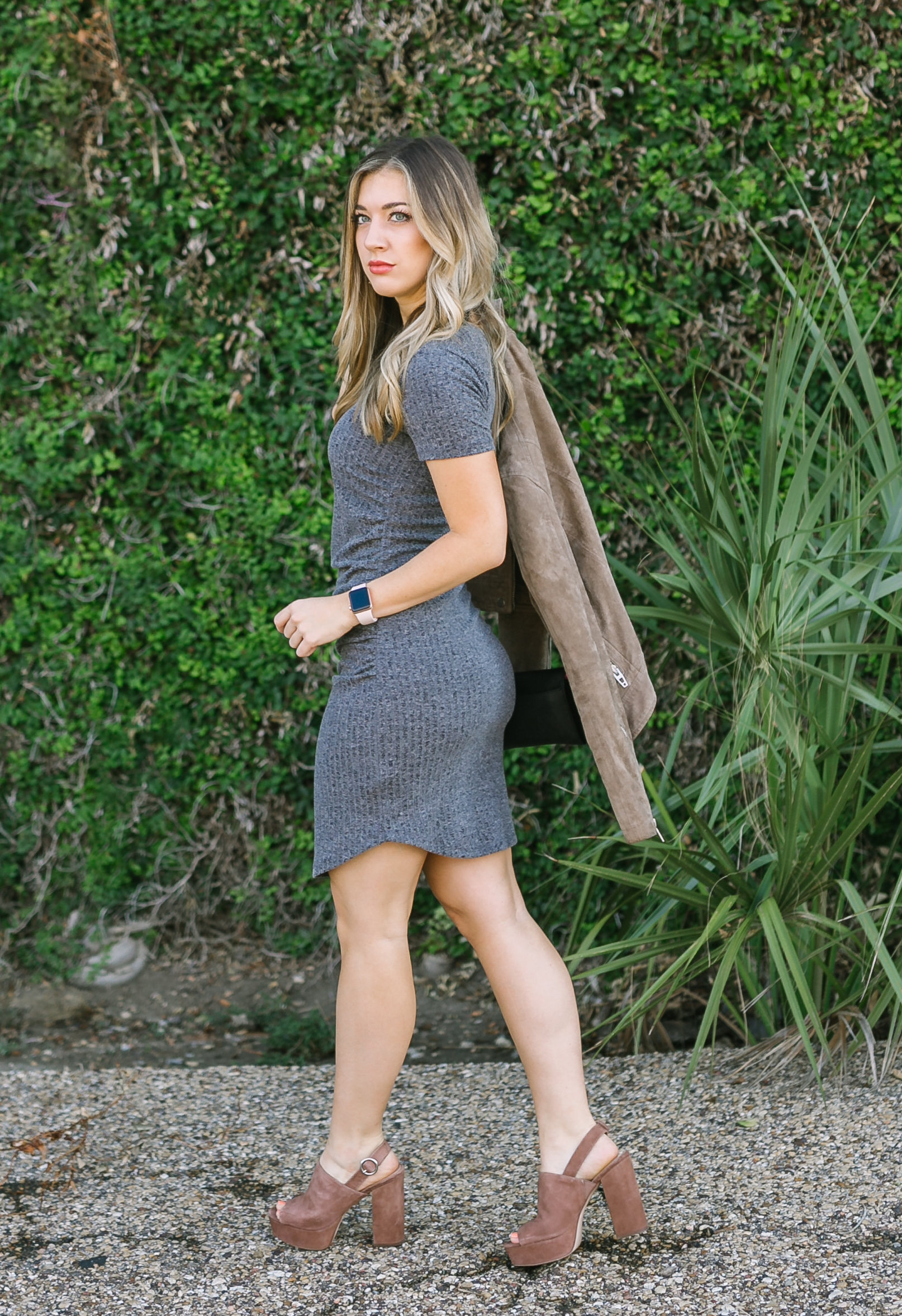 Outfit Inspo
Follow me at @TheCandidMillennial to see my latest outfit selections from my favorite stores.
You can follow on your Instagram app or click here to instantly see my profile!